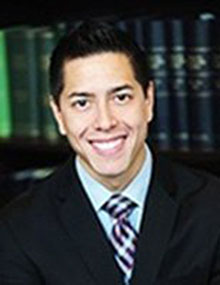 Kevin Shinsako, MS, PA-C
Kevin Shinsako is a Physician Assistant with Dr. Rachel Frank and University of Colorado School of Medicine since 2019. Kevin is an integral member to our orthopedic team and University, assisting in surgery, evaluating and treating patients in clinic.
While practicing in Chicago, Kevin developed and refined an expertise in Sports Medicine ailments and particularly in cartilage restoration and complex knee and shoulder surgery. Kevin was a founding member of PA-Palooza, a Chicago metropolitan organization for Physician Assistants across specialties and medical organizations to collaborate on multiple facets.
Prior to joining CU Sports Medicine team, he was an active preceptor for PA students of Rush University and University of Southern California PA Program, as well as a member of Rush's PA Program admissions committee. Kevin is a lecturer at national orthopedic conferences.
Kevin attended Rush University as a member of the Inaugural PA Class of 2013 after graduating from theUniversity of Illinois, earning a Bachelor's of Science in Molecular and Cellular Biology. At the University of Illinois, he became a founding member of the U of I Triathlon. Kevin continues to enjoy the outdoors in many ways and has a particular interest in endurance sport of ironman triathlon and running.